Honorary Member George Phelps, Jr.
The Anne Arundel County Police Department honored local hero George Phelps, Jr. in March of 2021 by, posthumously, making him an Anne Arundel County Police Officer.
As a police officer, he would have been encouraged to join our FOP, and therefore, we recently voted to make him an honorary member of our FOP.
Born in 1926, Brother Phelps was the nephew of the late Wiley H. Bates and he graduated Wiley H. Bates High School. Bates was the only high school in the county that black students could go to until the mid-1960s when segregation ended in Anne Arundel County. After high school, he attended North Carolina A&T College and joined the U.S. Army, which took him to Europe during World War II for service as a military police officer.
With his education, military, and policing background, he would have made the perfect addition to the Anne Arundel County Police Department. But in 1950, not many people could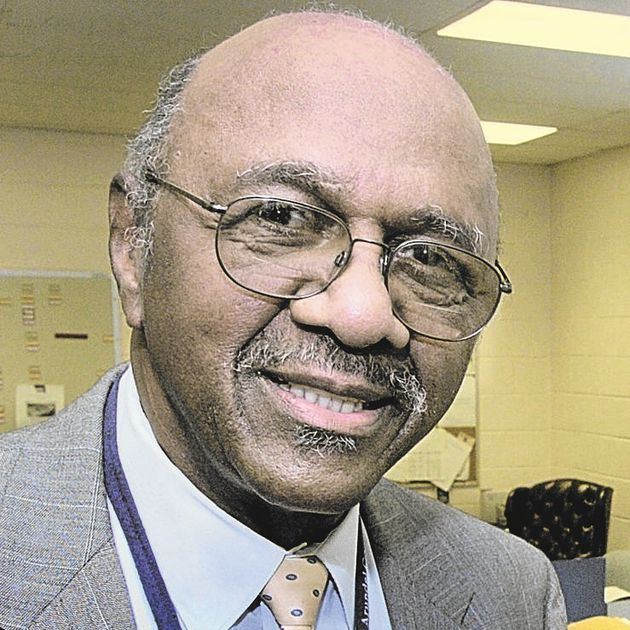 imagine a black man hired to a position where he could arrest a white person.
Undeterred, Brother Phelps applied to the Maryland State Police, Anne Arundel County Police and Annapolis City Police Departments. He was turned away each time.
Refusing to give up on his dream, he crafted a moment to share his plight with then-Governor Theodore Roosevelt McKeldin. The Governor immediately called his friend, Sheriff Joe Alton and in a matter of days, Alton hired Phelps as an Anne Arundel County Sheriff's Deputy.
So in 1951, even though he was still barred from most restaurants because of the color of his skin, Brother Phelps took the title of Anne Arundel's very first black law enforcement officer. Deputy Sheriff Phelps later told the Baltimore Sun: "We wanted to prove that a black man could be in law enforcement. Imagine the psychological effect of seeing a black man in uniform."
Mrs. Janice Hayes-Williams is Brother Phelps's niece, a friend to the FOP, a revered Historian and commissioner for the Maryland Heritage Area Authority. She tells the story of Brother Phelps's first day of work where he walked downtown in uniform with two of his friends, MD State Representative Steny Hoyer and lobbyist Bruce Bereano. The Sheriff's phones started ringing off the hook with calls to report a black man, in a police uniform, was in the city impersonating a police officer AND he had Steny Hoyer and Bruce Bereano held hostage!
Beginning in 1952 Deputy Sheriff Phelps was able to hire and train a force of about 200 African American "special deputy sheriffs." These officers were privately paid police assigned to patrol and provide security for many black communities and some entertainment venues like Carr's Beach Club. Carr's Beach was a segregated beach in Eastport where thousands of African-Americans from Baltimore and Washington would meet for performances by entertainment superstars like Ray Charles, James Brown, Jackie Wilson, Ike and Tina Turner, and Sam Cook.
Working as a member of a security detail in Washington D.C., Deputy Phelps was just a few feet away from Martin Luther King Jr., when he gave his epic "I Have a Dream" speech on the steps of the Lincoln Memorial. When Dr. King later was assassinated in 1968 and violence erupted in Baltimore and Washington, then-Mayor Roger "Pip" Moyer turned to Phelps for advice and assistance.
Phelps was fully credited with preventing the breakout of riots in Annapolis City thanks to his contacts in the black community. He was made aware of plans to set fires all over the city and he coordinated with state, county and city law enforcement to confiscate boxes of Molotov cocktails that were intended for use in Annapolis.
After 20 years of service Brother Phelps retired from the Sheriff's Office and he became a very successful businessman founding Phelps Protection Systems Inc., a lucrative security company grossing three million dollars a year.
After his retirement, Brother Phelps remained vocal about how the citizens have to pitch in to improve their communities and to try to help their police. He was very worried about violence that continued to plague our poor black inner-city neighborhoods.
He used to say the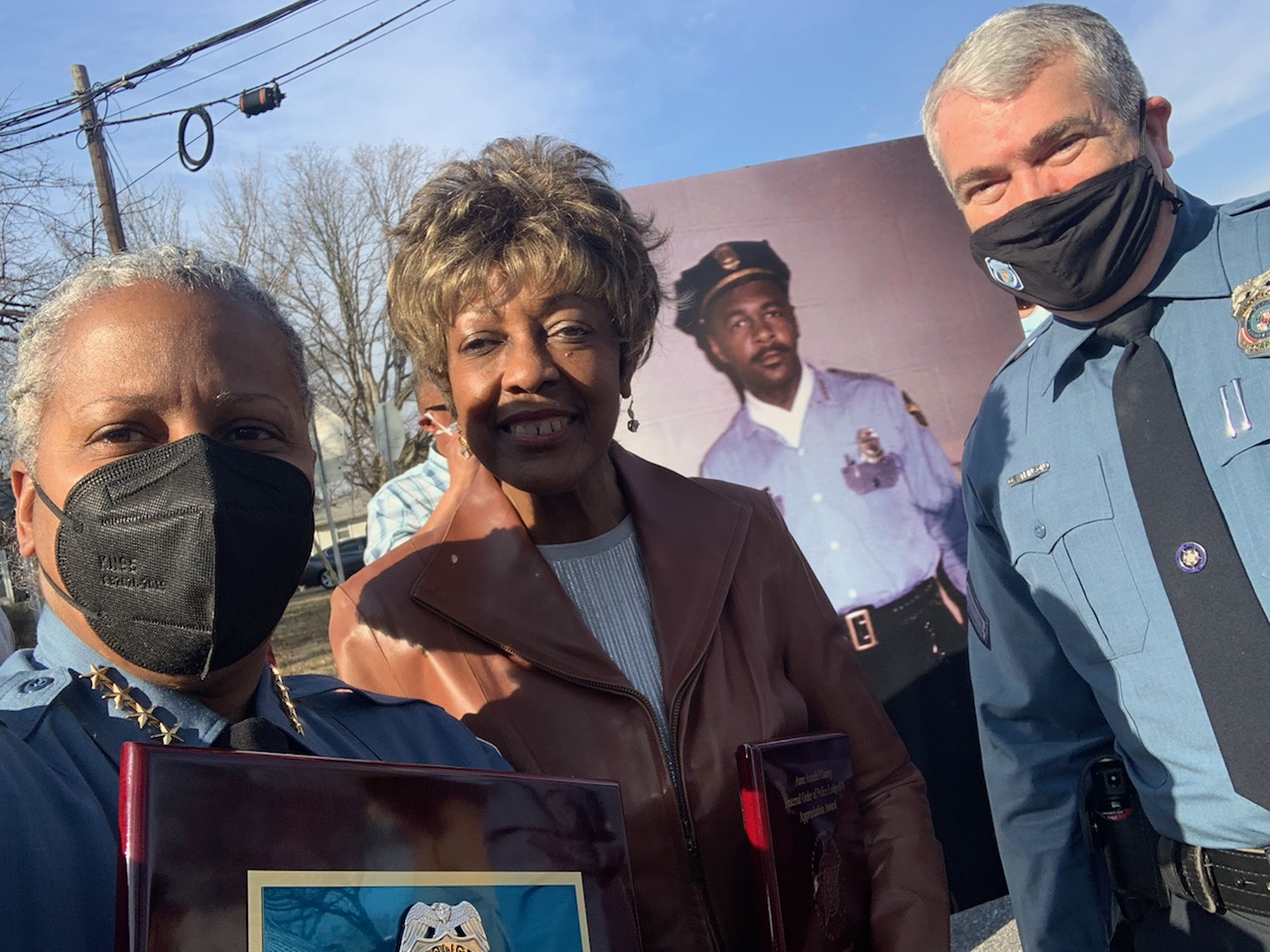 police lost control of the community because they had lost touch with the community.
Brother Phelps's ideas are at the heart of what we today call "community policing". He was a man ahead his time and he was a trailblazer for equality. He was a statesman, a leader in the civil rights movement, a sheriff's deputy, community servant, a political powerhouse, and now he is also a fellow Arundel County police officer and the first honorary member of FOP Lodge #70.
Brother Phelps passed away six years ago at 88 years of age but he and his legacy will never be forgotten. He was a remarkable man who, we believe, did more for police, community, and race relations in the city and Anne Arundel County than anyone else.
The photo on the left depicts Anne Arundel County Police Chief Amal Awad and Lodge President O'Brien Atkinson presenting Brother Phelp's daughter, Dr. Joyce Phelps-Hughie with plaques on the street named for her parents in Annapolis City.
We hope that making Brother George Phelps a member of our Lodge will help in some small way to keep his story being told and encourage others to seek out even more information about him and other local heroes.